In Theme park & Resort Slagharen, you can party all day long! In addition to the attractions, you can enjoy the swirling shows, parades and street entertainment below.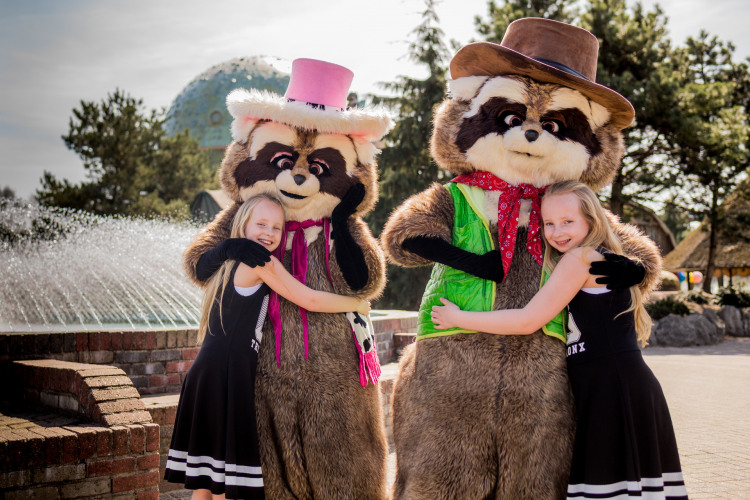 Meet & Greet with Randy & Rosie
Come to the Randy & Rosie stage and give them a big hug. Capture this moment and have your picture taken with Randy & Rosie! A moment to remember.
Location
You can meet Randy & Rosie on the Randy & Rosie stage in front of the Big Jake Dinner House on Fontein Square.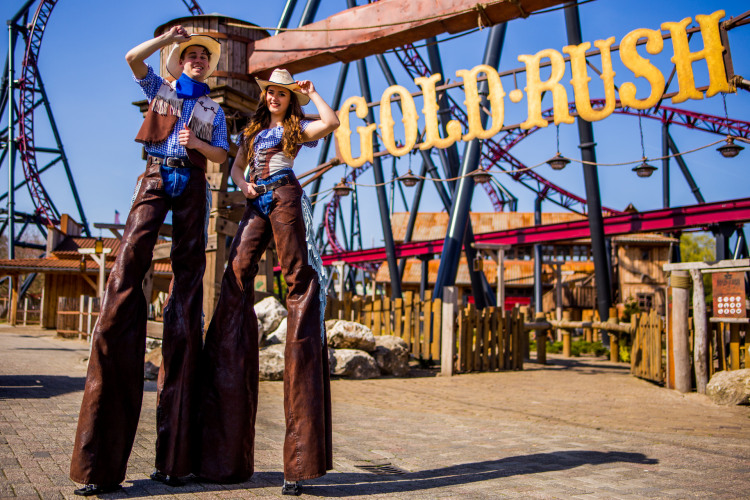 Western Circus Show
At the American Circus Theater you will be amazed during the new Western Circus Show. Thanks to the high tempo of the various artists, the beautiful lighting effects and a combination of comedy and excitement, this is a circus performance that is more than worth a visit.
Location
The Western Circus Show can be found in the American Circus Theater behind the Wild West Adventure.