A thick layer of snow or it freezes that it creaks with a lovely sun. That reminds you of winter! In Theme Park & Resort Slagharen it will be time for Winter Slagharen. Cozy lights, Christmas trees and winter atmospheres. Most important not to forget the attractions of course!
A ride in the Gold Rush should not be missed or enjoy a winter view in the Big Wheel. You can warm up by one of the many campfires in the park or in the indoor attractions. How about the Sky Tower, Monorail, the indoor playground Phileas Fun House or enjoy the 4D film Storks.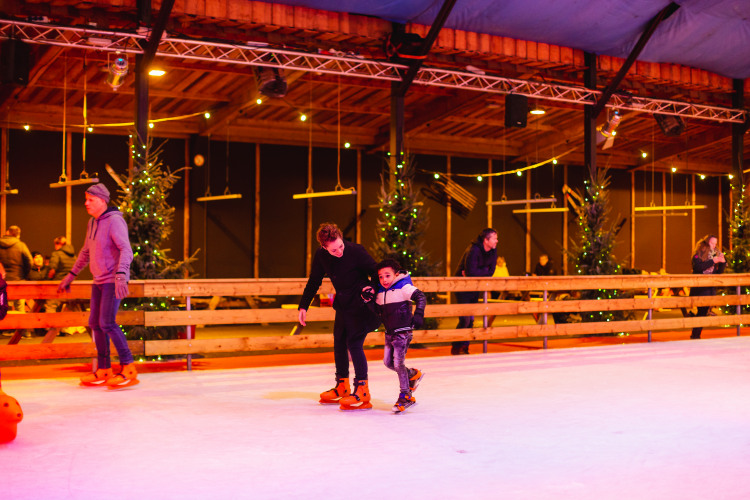 Ice skating in the Winter Western Village
Isn't it freezing hard enough outside for ice skating? No problem! During Winter Slagharen you can skate in the Winter Western Village. Bring your own figure or ice hockey skates to swing across the ice. If you don't have your own skates, you can also rent skates in Winter Western Village.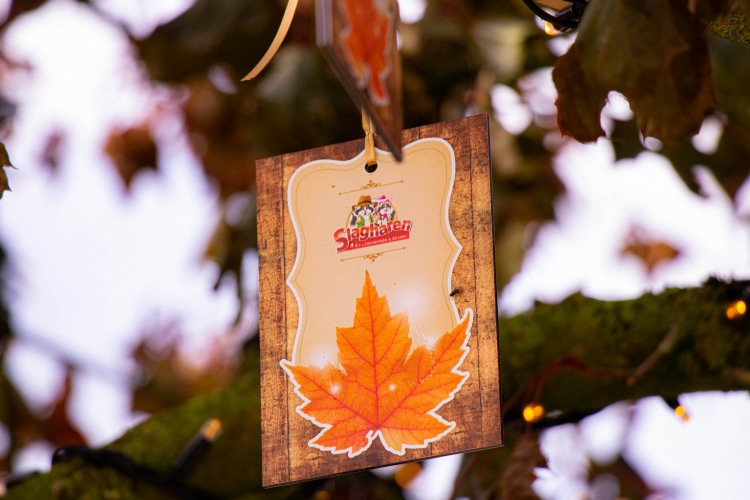 Wishes, dreams and stories
Farmer Frank has a very special tree on the prairie, a life-size wish tree! Young and old can hang their wishes in this. Together with his scarecrows Charly, Robbie & Nicky, Farmer Frank protects your wishes against the Red Bandits. He also tells wonderful stories about the Wild West and the prairie. From December 12, Farmer Frank will hand over the baton to the Winter Elf. The Winter Elf makes wishes come true in winter. He also tells wonderful stories about winter, the Wild West and the prairie.
Every week wishes are taken from the tree that Slagharen fulfills. From wishes such as a photo with Randy & Rosie, meeting your favorite influencer or hot air ballooning. What is your greatest wish? Tell us and we will hang your wish in the tree.
Santa is also present!
When Sinterklaas is out of the country, Santa Claus comes to Slagharen. You can take a picture with him or sing a song together. Start practicing Christmas carols.
Plan your winter adventure
Want to enjoy Winter Slagharen? This is possible from November every weekend and the weekends of December. During the Christmas holidays from December 19, 2020, we are open daily until January 3, 2021. Come and have a day of fun or stay overnight at our holiday park.